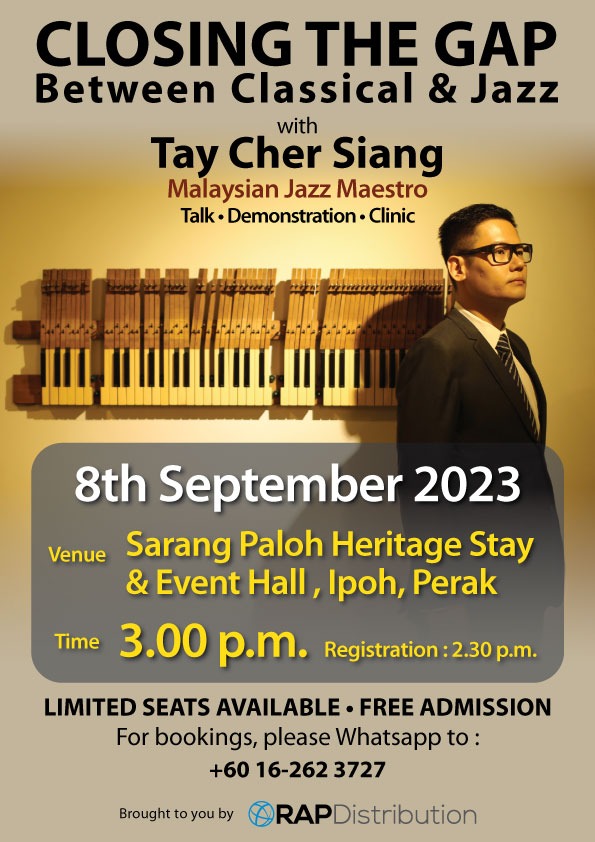 Spend an afternoon with Tay Cher Siang at Ipoh on 8th September, Friday at 3pm and learn from him about how to Play pop accompaniment, rearrange songs, play songs in various styles, improvisation.
Who is Tay Cher Siang? Tay Cher Siang started his piano lessons learning classical music. He took up an interest in
Jazz during his teenage years and began to pursue his musical journey as a jazz pianist. He received his Masters in Jazz Pedagogy under the tutelage of Dr. Miltenberger and Professor
Scea.
Cher Siang immerse himself in the education of Jazz in Malaysia and Asia, he taught at UCSI, UM, The Yamaha Music Academy and UPM. He is also teaching at his private studio, and giving master classes, jazz clinics throughout Malaysia and Asia.