Los Angeles, CA, August 8, 2020 — Roland today honors the celebration of 808 Day, the global music community's annual salute to the most influential drum machine of all time, the TR-808, by publishing a series of cross-platform content that delves into the way the 808 has evolved and transformed music over the past forty years, and as GRAMMY-winning producer Terry Lewis likes to say, "put the boom in music."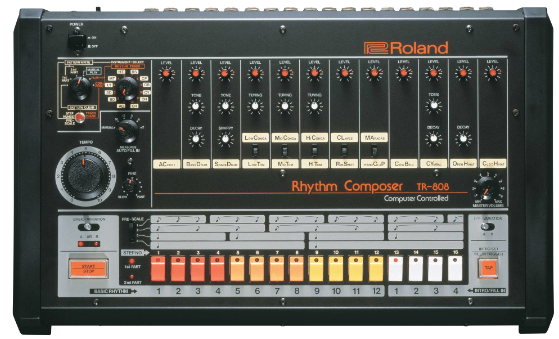 Introduced 40 years ago, the Roland TR-808 Rhythm Composer was one of the first affordable and widely available programmable drum machines to hit the market. Though only in production for approximately three years, its signature kick and snare—along with many other unique sounds—became tonal anchors for the hip hop and techno movements from the mid-'80s  onward. Commonly just called "the 808," the instrument has been embraced by artists and producers of many genres. Its sound is heard on thousands of dance tracks and hit records, and it is directly referenced in the lyrics of numerous songs over the last few decades.
In honor of the TR-808's 40th anniversary this year, Roland is offering fans a never-before-seen look at the legendary instrument through an exclusive new series of curated #808day content, including a Q&A with lead TR-808 engineer TadaoKikumoto, interviews with legendary producers who helped make the 808 so influential, a look at classic 808-powered tracks, and more, as well as announcing a new Roland apparel collaboration.
Visit https://www.roland.com/global/promos/808day/ for more information on what 808Day is!